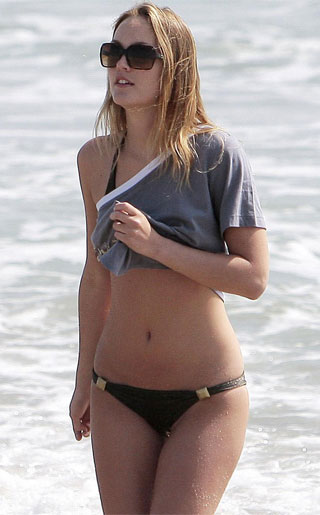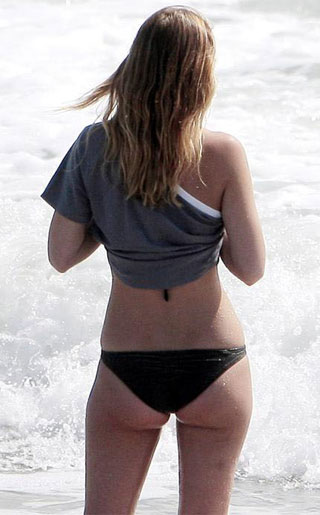 I  like Gossip Girl the show, and it's not just cause of the name celebrity bikini gossip.   No, I like it to see how dingy rich spoiled girls live.   Based on this string bikini worn by Miss Meester, it looks like she is living pretty well.   I doubt she would get stopped by any Cambridge police officers – even if she ain't no Harvard Professor.
I digress.   Look at these photos.   I think she must be trying to hide her love humps, AKA breastages.   Love the flat tummy, but the butt is a little wide.   She must be drinking too many of those Starbucks frappachinos.
Speaking of Gossip and Leighton, it is said she puts on one outrageous performance in her new video " Good Girls gone Bad" .  Or maybe it should be naughty girls gone bad.
-Shaniqua Williams
Photo Credit: PacificCoastNews