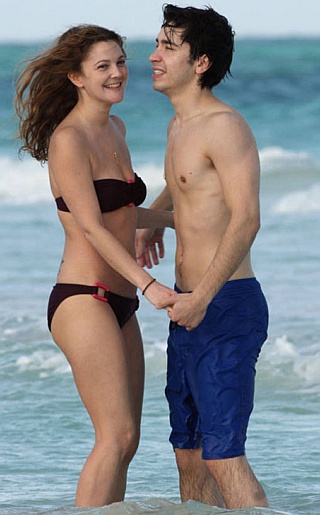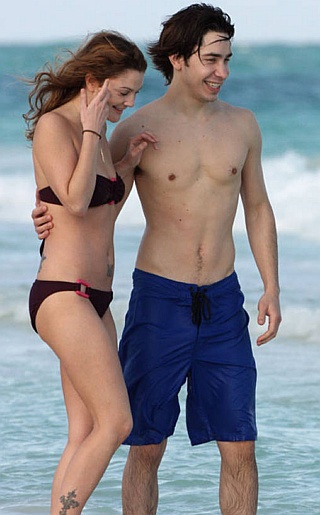 Oh hey lookie, it's Drew Barrymore hanging out on the beach with her long distance boyfriend Justin Long. I must say Drew looks hot for 35. She still acts like she's in her early 20's which is probably good for her acting career.
Justin Long is doing really great for himself. Go Justin! His career was good but now that he's dating Drew, it's really GREAT! He's getting more meatier roles and not just playing the 2nd fiddle in low budget horror films anymore. He's 32 so only a few years younger than Drew. No plans of marriage so far but if Justin knew what was good for him, he'd just on that pronto!
Alrighty good folks, it's time for the Lance Man to pass the ball over to the very happy Jenny Bikini. Where does this chick get all her spunkiness from. On Monday mornings she's smilling and bringing in donuts and laughing. I normally can't get it together until at least 2pm just before it's time to leave. Well have a great week and will keep you posted on that brazilian chick. I think it's going to work out. Tony told me that she wants to meet. Ok, PEACE!
Photo Credit: Just Jared