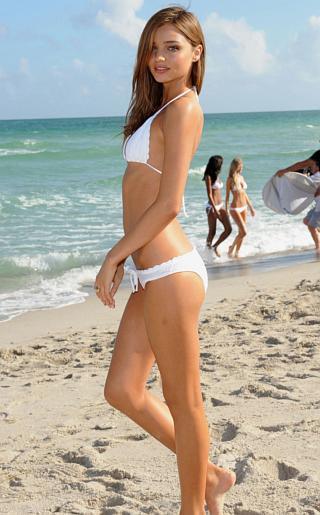 Here's another awesome bikini photo of Victoria Secret Angel – Miranda Kerr.
Her body is just flawless and I can't even fantasize about my body coming close to what hers looks like. It's almost like it's not real.
She has the perfect job being a Victoria Secret Angel because you have to have an "angelic" body and she does. I'm speechless.