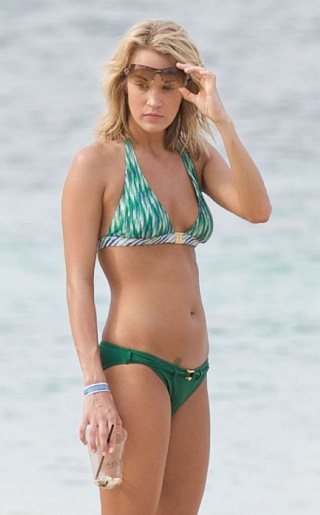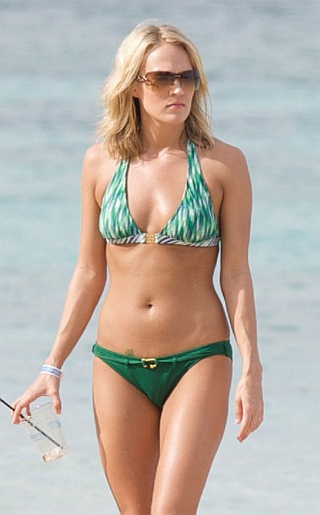 I am dead tired! Yes, you heard me say it…The Lance Man is tuckered out. Twins Barbie and Bambi are wearing me out. They're like wild cheetahs who can't get enough….I might have to pull back the reigns on this wild party because I could hardly make it into work this morning…..
Ok, here are some cool pictures of country superstar Carrie Underwood. She's like one of the most famous out of the American Idol winners to make it big. I mean you say her name and people gasp. In my opinion, she's no Dolly Parton but she does look extra fine and hot in that bikini, I mean just look at her. Well her tour is up so I'm sure it'll be sold out because probably she's young and pretty and fresh and new in the country scene.
Well, back to Barbie and Bambi. These girls are like firecrackers that don't stop blowing up. I can't keep up. I'm not as young as I used to be. The only thing is that when I mention talk of skipping seeing them for a day, they start mad crying. I don't like watching girls cry so I give in. I need to do something fast before I wither away.
Photo Credit: Instablogimages