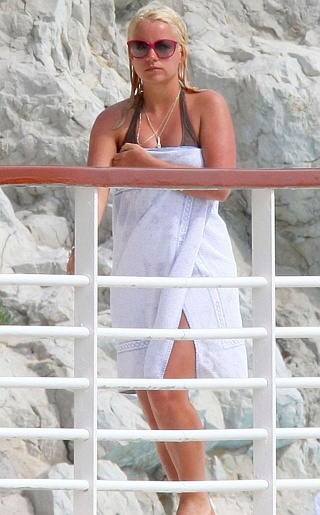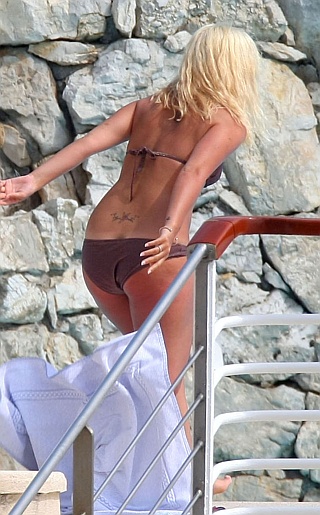 Heyyyyyyyy! I'm so happy!!!! Why? Because I made it through Barbie and Bambi's sister visiting for the weekend and I didn't get in trouble for making a pass her. You guys just don't know! Yes, it's the Lance Man back and energized! I'm so proud of myself for not falling prey to my girlfriend's sister. She tried her best to flirt with me but I had to ignore her. I'm so glad she didn't try too hard..lol…I almost broke but I didn't want Barbie and Bambi upset with me. So congratulate me!!
Ok, let's get down to business with these awesome pictures of English recording artist, talk show host, and actress – Lily Allen. She's looking extra delicious in a purple bikini but something is very different. Normally she's a brunette but her hair is dyed totally blonde. Hmmm…I like the blonde look but her brunette look makes her appear more mysterious.
Here she is at Eden Roc in France, while in town for the 61st Annual Cannes Film Festival. Looking good Lily.
I'm so happy!!!!!!
Photo Credit: Bauer-Griffin