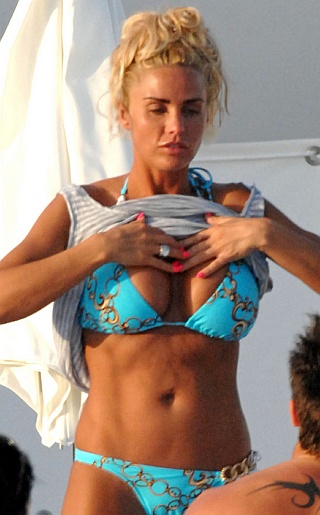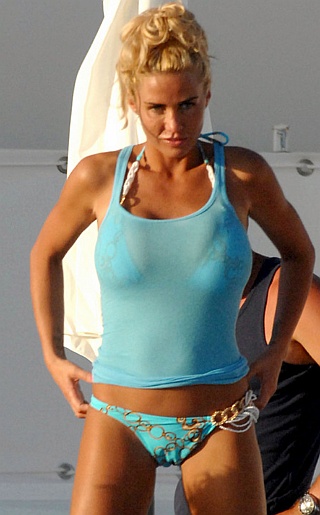 Oh yeah, the Lance Man is back!! It's hard work and I love my job which is so exciting scouting for the hottest pictures of sexy celebs in awesome bikinis!
Let's get started with a return of super hot British television personality, occasional singer and former glamour model, Katie Price. Looks like in these pictures that Katie is coming out of a blue tank top to reveal an extremely buxom and colorful bikini. The colors are so vibrant and exciting. Katie looks like she's had some more work done on her body and face which is fine by me. I don't knock any woman who wants to improve their appearance and it sure looks great on her.
Have a great weekend everyone!
Photo Credit: PacificCoastNews