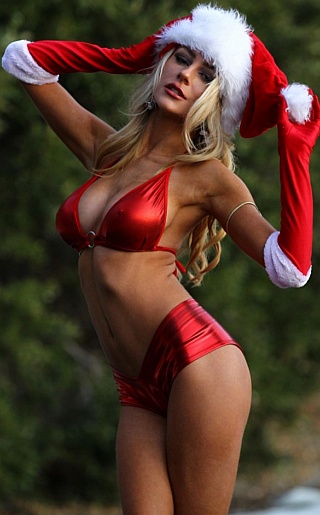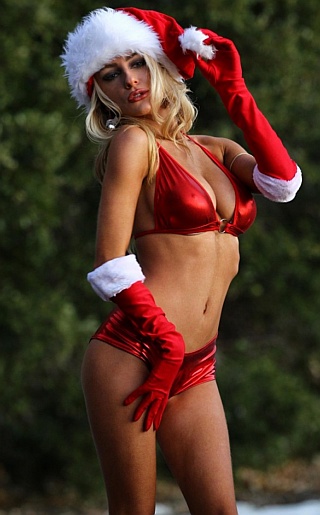 Hey Hey Hey!!! Happy New Year!! Oh yes, it's the Lance Man wishing you a Happy New Year because the next time I post pictures of your favorite celebs in hot bikinis will be 2012!! What an interesting year it's been. I had all sorts of girlfriends, women friends and almost babies but I came through "untouched!". Wish I could say the same for my buddy Tony Fish who is having twins with my ex-girlfriend. Oh well!
Since we received such positive feedback from Courtney Stodden's first gallery with her posing with Santa, we thought we'd bring her back in a solo set so you can see just Courtney. She looks great in her red bikini but I just think she's trying too hard to be "grown up". You'll have plenty of time for that when you're 40 Courtney and trying to look 17.
Ok, folks, remember don't do anything that I wouldn't do over this New Year weekend and don't drink and drive!! Be safe and see you next year!!