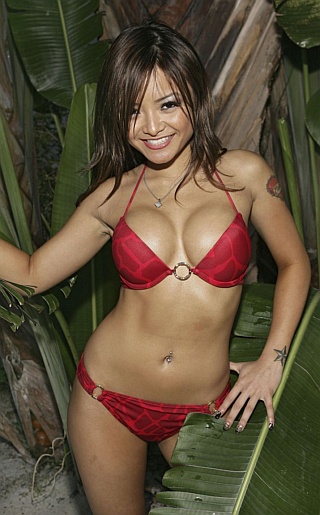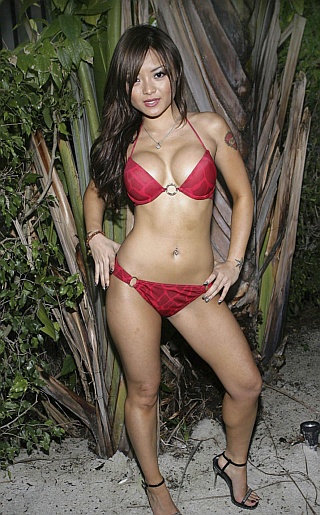 Wanna be socialite, rapper, actress and some chicks girlfriend is the very popular Tila Tequila. According to TMZ, She's currently in the news because some guy accused her of kidnapping his girlfriend. Yeah, he said she came in with guns, took his girlfriend and threatened to kill him. What they're finding out is that the story is totally fabricated and the girl who supposedly was kidnapped, says it didn't happen and that she's not even that guy's girlfriend. I'm sure more of the story will unfold, so keep your ears open.
Anyways, we like Tila and she wouldn't have to strong arm anybody, with a body like that, you'll go willingly. I know I would.
Good luck Tila.
Ok, it's time for the Lance Man to jet for another long weekend with my buddie Stooge. He said he has a surprise for me this weekend and I'll be sure to include you in on all the details when I get back. Up next is the "joyful" Jenny Bikini. Take care of yourselfs and PEACE!