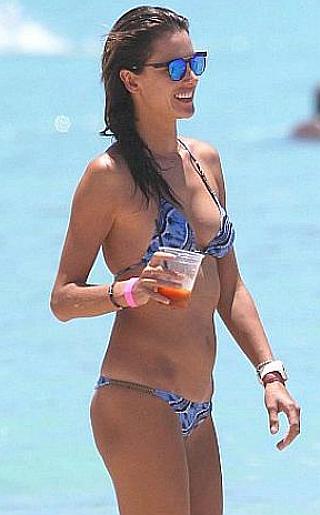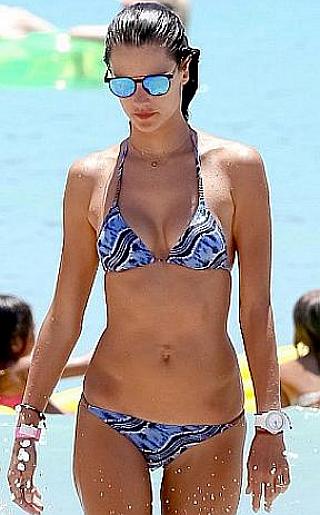 Hey Hey Hey, it's me Mr. Lance Man ready to wow you with the hottest pictures of celebrities in skimpy sexy bikinis. Oh yeah, me and my buddies Vinnie Lasagne, Tony Fish and Pauly Meathead were hanging out in NYC and we were so mesmerized by the beautiful women out there. NYC is so filled with lovely women. We want to go back very soon. The clubs are smoking hot and we're going to go back this week because we left plenty of girls crying over us. It's just that much fun! I'll fill you in on more of the details at the end of the week but we're thinking of getting a second apartment in NYC just to have a place to hang out when we want to party hearty.
Ok, let's start off this week with pictures of supermodel Alessandra Ambrosio. There is no question that model Alessandra Ambrosio is at the top her game.
The Victoria's Secret lingerie model has one of the world's most enviable bikini bodies, and she's not afraid to show it off.
On Tuesday, the mother-of-one was seen displaying her perfectly sculpted physique again on a family holiday in Honolulu, Hawaii, wearing a two-piece blue patterned bikini. She looks smoking hot.