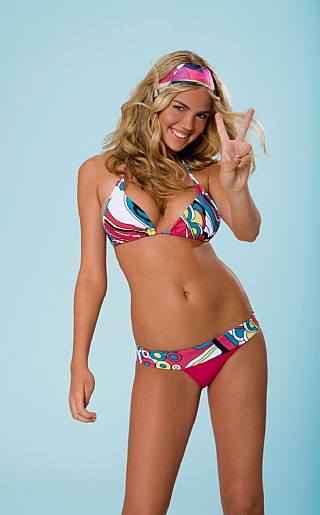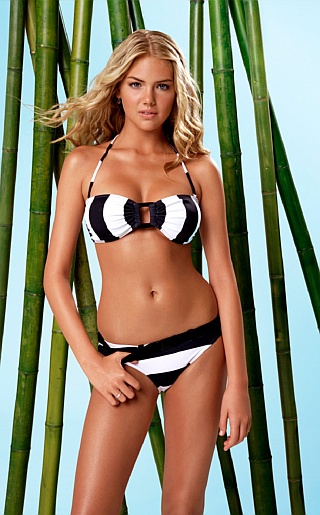 Kate Upton is my brand new crush! Who's Kate Upton? Well she's new to our Celebrity Bikini Gossip family and we're glad to showcase her lovely photos. Kate Upton is an American model known for her appearance in the 2011 Sports Illustrated Swimsuit Issue for which she was named "Rookie of the Year". She deserves the title because she is awesome.
Her face is very fresh and natural looking. She's not all caked up with makeup. That smile could launch a thousand ships and could bring a nation down to their knees. I bet she's a really nice person too.
I'm sure we'll show many more pictures of Kate Upton's bikini body so keep your eyes open.
Have a great weekend everyone!! I'm still shocked that I'm a free man and I want to thank all of the lovely women for sending in notes and pictures of themselves but I'm concentrating on my career right now. Not sure if I'm ready to date yet but when I'm ready, I will be sure to consider your offers.