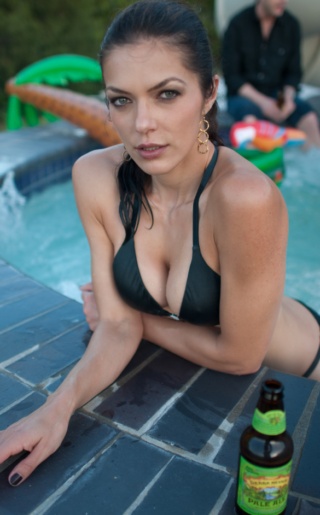 Hello my wonderful Celebrity Bikini Gossip babies!!! It's Jenny Bikini here to razzle and dazzle you with the hottest celebrities in the sexiest bikinis!
Looking totally amazing is Adrianne Curry in a black TeenyB Bikini, my favorite by the way! The way the bikini fits so smoothly over her back and snuggly on her bottom is perfect. Her skin is so toned and how does she maintain that beautiful all over body tan? She looks totally flawless on every inch on her super slender frame and that's why she has fans all over the world.
You lucky girl. I'd love to have her body so I could wear them all of the time too. Keep up the great work Adrianne!