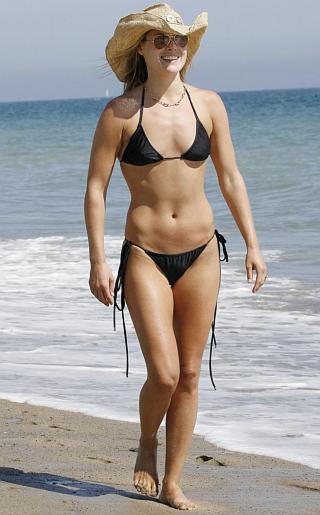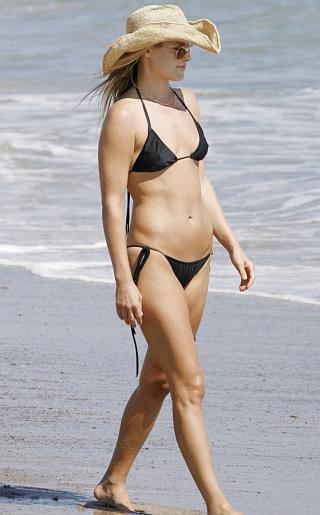 Oh wow, it's my favorite scream queen actress Ali Larter walking along the beach in Malibu. I loved her in the movies "Final Destination", "Resident Evil", and "Obsessed".
She's only 33 years old and I predict that she will have a long lasting career in Hollywood. She can act really well and I'm glad she keeps a low profile in her personal life.
Ms. Larter is a newlywed because on August 1, 2009, Larter wed her boyfriend of seven years, actor Hayes MacArthur, in a quiet ceremony in Maine. Isn't that so sweet.
Photo Credit: SplashNewsOnline