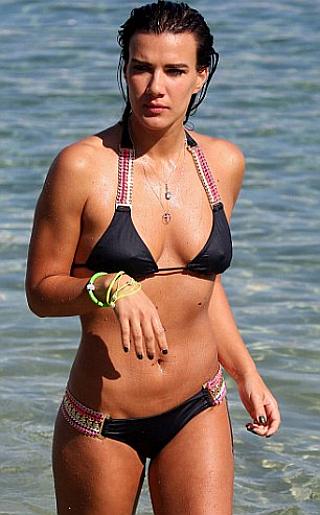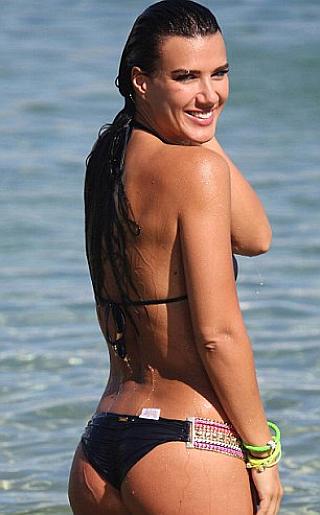 Natalie Burn had a successful career as a dancer and choreographer before making the move into film.
Natalie Burn was more than happy to show off her enviable dancer's body as she enjoyed a fun-filled holiday in Greece.
The Expendables 3 actress was seen lapping up the sunshine in Mykonos on Monday wearing a fascinating blue rainbow two-piece bikini as she made the most of her time in the popular tourist destination.
Ok, dudes and dudettes, it's been such a wonderful experience this week sharing these pictures of your favorite celebrities in skimpy and hot bikinis. Now it's time to pass you over to Mrs. Jenny Bikini. (No shots at her this week, I'm feeling generously nice..lol…but not for long…lol) My buddies Tony Fish, Vinnie Lasagne and Pauly Meathead are going to head out to our bachelor pad the Monster Bikini and watch some cool movies with babes wearing bikinis. It's nice just relaxing and enjoying the view of the ocean. Yeah! Alright, until then, remember to NEVER bring home any strays. I'm not sure what our next adventure is but believe me that I will share all of the hot bikini details with you. Remember to take care of yourselves and PEACE!!