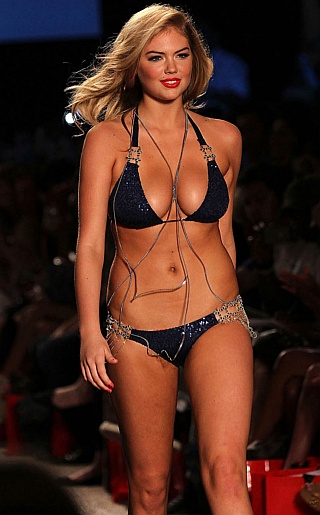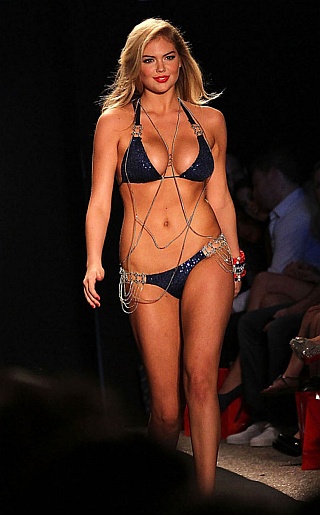 The Lance Man hopes that you had a great weekend. Of course, I did. I spent it meeting some great new girls at a party held by one of my celebrity friends. I can't tell you the celebs because it was a secret party where only hot girls were invited and he sort of has a girlfriend and didn't want anyone to know. Hmmm…I bet you'd like to know.
Anyways, I thought I'd bring this week in with a bang with hot pictures of Stacy Upton on the catwalk wearing a super sexy midnight blue bikini. Boy, she looks great doesn't she? Believe it or not, she claims her assets are natural and they are very impressive. Women are paying thousands of dollars to look just like her and she has it natural. Lucky girl!
Oh wow, it's already time to pass this over to Miss Jenny Bikini who, if I can remember correctly, hasn't been on a date in over 6 months. I'd like to set her up with my friends but she keeps refusing. Oh well, it's her loss but it's not like they're knocking down her door. She says she particular and wants a guy with good morals and values. Ummm, what's that? lol…anyways! See you soon and remember to not bring home any strays! PEACE!