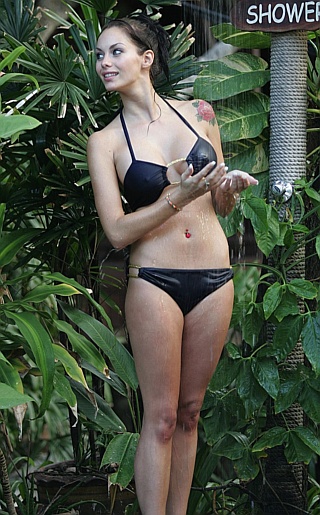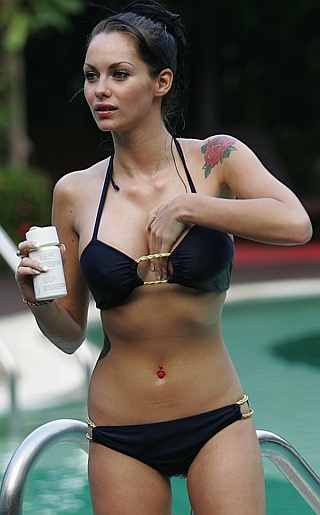 Hey Hey Hey!! Oh yes, it's the Lance Man back from a very long weekend to amaze you with your favorite celebrities in sexy bikinis! I hope your holiday and week has been as eventful as mine.
New to Celebrity Bikini Gossip is the very lovely Jessica Jane Clement. She's an English glamour model and actress that we would love to get to know better. She's wearing a very hot black bikini that looks great on her. It looks like she's hanging out at a pool where she probably took a nice refreshing dip and then uses the shower to wash off some of that chlorine. Not sure what is in that big white bottle she's holding but it could be tanning lotion that she's rubbing on her upper extremity.
She has a tattoo of a rose on her left shoulder that's really cool along with a red bejeweled belly button. Very nice. I really hope that we see much more of her on Celebrity Bikini Gossip.