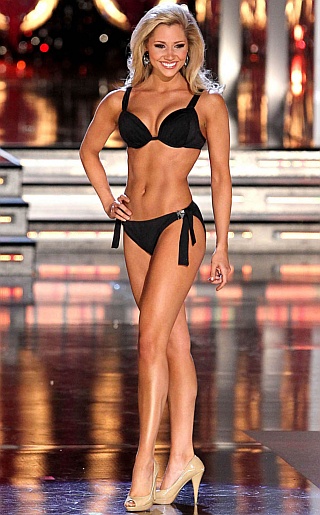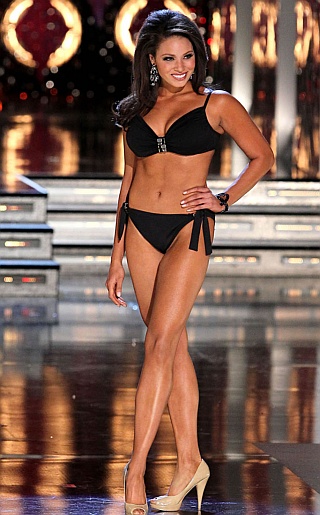 Hey Peeps!!! It's your favorite celebrity reporter The Lance Man back from a very LONG weekend hanging out with my girls Barbie and Bambi. I finally told them that I loved them and yes there were tears too. I'm such a lucky guy!!
So, let's get started with some great gossip about these hot babes in bikinis. Pictured above are two of the Miss America pageant contestants. I'm not sure which state they represent and I could really care less. I'm just looking at their bods which are amazing, fabulous, magnificent and did I say..amazing??
One thing I have to say about the Miss America pageant is that they keep the bikini competition part classy. The girls aren't walking around in thongs which can be totally tasteless if it's not the proper forum. Those black bikinis look awesome although these girls might need to get some chest enhancements to fill them out a little better. Not seeing much cleavage, but hey that's just me.
They're still hot though…
Photo Credit: WENN