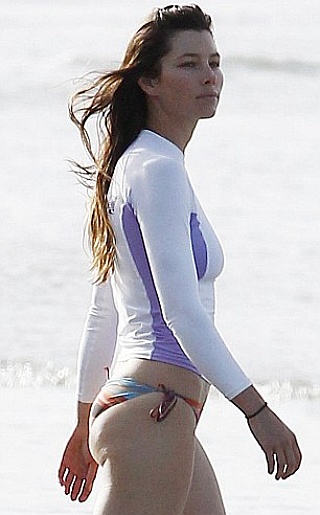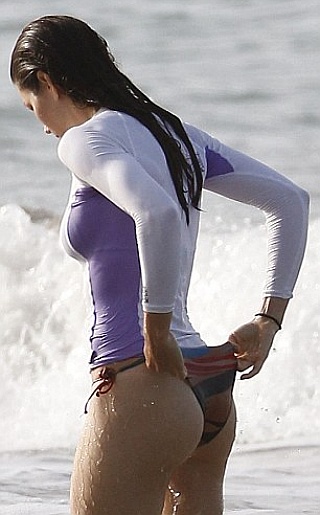 Happy 4th of July! I'm proud to be an American and hope you're having a great holiday. You can never crash too many BBQ's so have fun! That's what me and my buddies plan on doing.
When I heard that Jessica Biel got back together with Justin Timberlake, my heart broke. I was so wishing that she would notice me but that didn't happen. They're not married yet so I can still hope.
Anyway, Jessica looks outstanding in an O'Neill rash vest and rustic colored bikini bottoms. She doesn't need to cover anything up and you can tell she takes pride in her figure. Jessica recently professed in ELLE Magazine that it takes lots of sacrifice to keep a body like hers. So that means not much partying and more beauty rest.
Jessica is in Puerto Rico with JT while he's wrapping up his new movie. Look for Jessica in a new Alfred Hitchcock biopic that she's currently filming and is due out very soon. I can't wait.