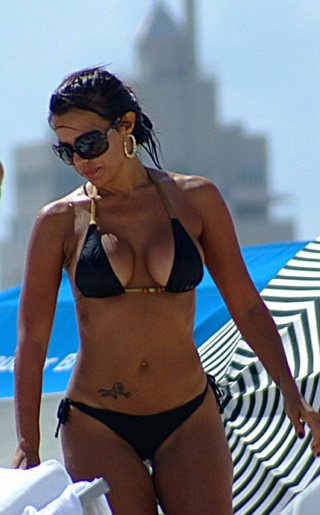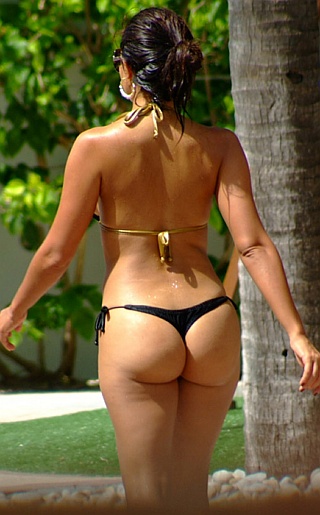 Back by popular demand (my demand) is the lovely Vida Guerra. I can't get over this beautiful Cuban beauty and how hot she looks in this lovely black bikini. I'm truly smitten by her.
All I seem to want to do is stop and stare at her. Hey, I'm not a stalker. At least I wasn't until I saw her. Her body is perfect, her face is divine and O.M.G., look at that rear. It's something special.
I would love to take her out on a date and I'd pay for everything, really! So you must know that I really dig her after hearing that huh. LOL.