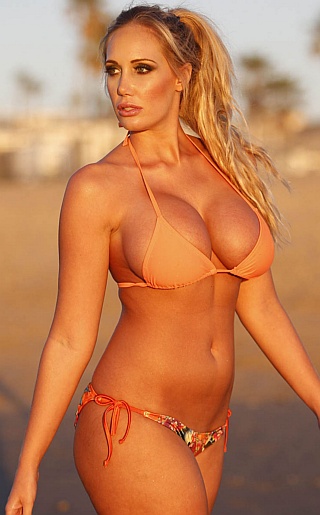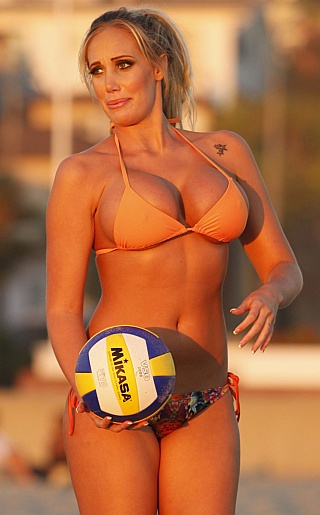 Back by a screaming popular demand is Playboy model Jenna Bentley. We received so much feedback from posting her pictures just the other day and since I love you guys so much, I asked my boss if we could bring her back for another round. See how much I care about you. 🙂
She's looking extra blazing hot in an orange bikini and playing a friendly game of volleyball. Her body is truly amazing. If you want to know what my girlfriends Barbie and Bambi look like, just look at Jenna. They have the same sort of body style which is why I'm still with them. Can you blame me? Guys go crazy over Jenna and I see why. As long as we can get pictures of Jenna Bentley in a bikini, you'll see them here, ok!!
Well it's time for me to jet and pass the reigns over to Miss Jenny Bikini. She's doing very well in the office and I want to congratulate her on getting Employee of the Week. She deserve it although I think I deserved it more but hey, if I came to work on time this week, I might have gotten it. LOL…PEACE!!
Photo Credit: PacificCoastNews