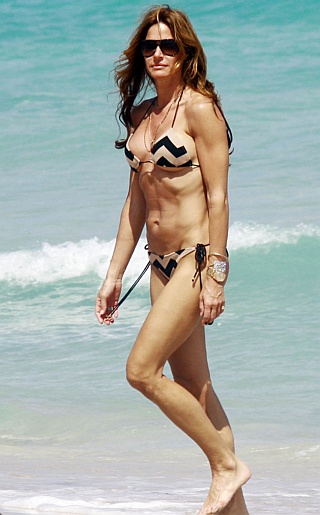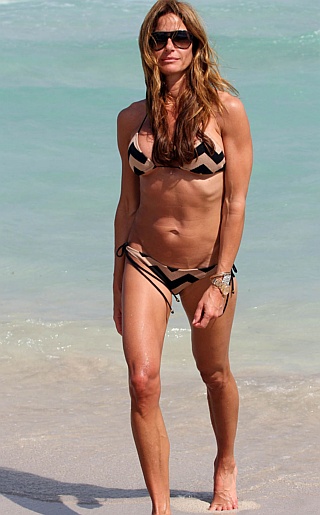 If the Lance Man were going to date a cougar, she would have to look like Kelly Bensimon. Kelly's body is totally fabulous! She's like in super shape. Just look at those abs.
I mean, I like older women but I have this big ego so I tend to date women a few years younger than myself. Not to say that I wouldn't date an older woman but if I did, then she would surely have to have a body and figure like Kelly Bensimon. Tall, slender and well kept. She really has to look awesome in a bikini just like Kelly does. So older ladies if you think you want to get with the Lance Man, at least you know what I like.
Ok, folks, it's time to pass the reigns over to the cute and spunky Jenny Bikini. She's so full of energy and everyone in the office loves her. I'm jealous at the amount of fan mail she gets but hey, it's probably because she's a girl. Anyways, stay true to yourselves and I'm going to keep my eye on on this Brittany and Tony Fish situation because I don't want that girl back stalking me. I already have to exercise overtime to keep up with Barbie and Bambi and another girlfriend (especially one who is their younger sister) would drain a guy like me. So until next time…PEACE!
Photo Credit: Fame