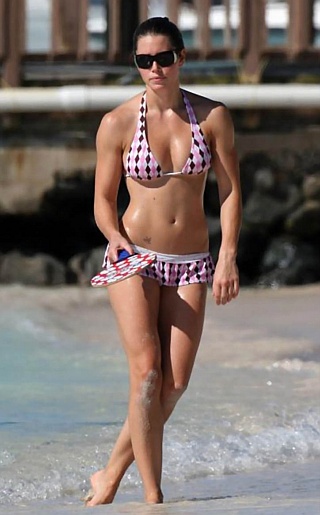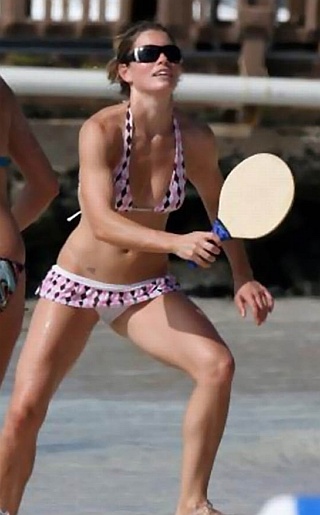 Hey hey hey!!! It's the Lance Man back to move and groove you with awesome pictures of hot celebrities in sexy bikinis!! Life is wonderful. I feel like I'm floating on clouds in my new relationship and I'll give you all of the juicy updates below.
Right now, let's welcome the newly single Jessica Biel to Celebrity Bikini Gossip. She recently just broke up with Justin Timberlake and I'm so happy!! It's about time this beautiful woman was on the market again! I always thought she was too beautiful for that dude and he couldn't handle a total babe like her. Don't worry Jessica, the Lance Man has a hard shoulder for you to cry on whenever you need. She's a total babe and I've watched the movie "The A-Team" like 10 times just to see her scenes. I love you Jessica!!
Ok, my relationship with Gail is still going strong. As a matter of fact we broke the news to my mom this weekend and she gave us her blessing. I kind of think it was a fake blessing because she didn't smile when she said it but nonetheless it was a blessing. Of course, my mom wants to see her boy with a young woman with a chance of giving her grandchildren because Gail can't have kids but I'm happy with my sugar momma! Life is great!!