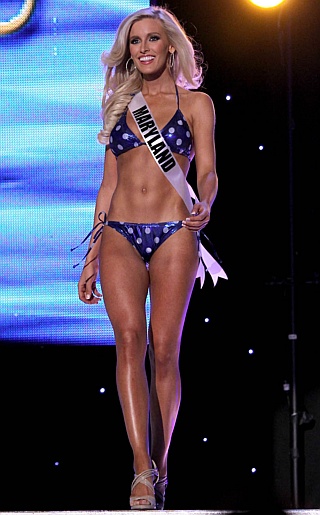 Yeah yeah it's the Lance Man back from a wonderful weekend to present to you the hottest Miss USA Contestants in sexy bikinis! I hope all of you Dads out their in Celebrity Bikini Gossip land had a great weekend. I love my Dad, he's the best.
Ok, let's get this party started! Here are the beautiful Miss Virginia and Miss Maryland strutting their stuff for the judges in sexy bikinis. Aren't they hot???? Yes they are!! Bright smiles, tanned and toned and walking in super high heels like they were sneakers. I don't know how these girls do it but they're looking great and good luck to them all.
Alright, it's time to pass this to Miss Jenny Bikini who is anxious and ready to show you even more hot pictures of celebrities in bikinis. I'm on assignment and will bring you more hot pictures this week as well. So stay positive and focused! Not much going on with Gail right now because we're taking things slow. I like Gail a lot but I'm not ready for marriage! So we're still dating….see you soon! PEACE!
Photo Credit: WENN