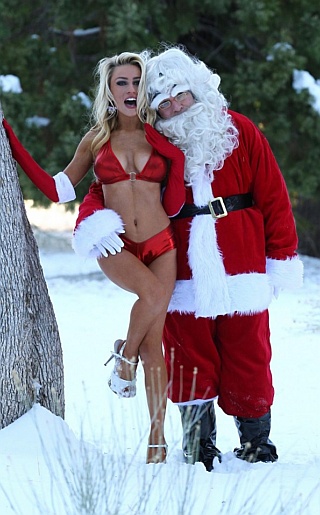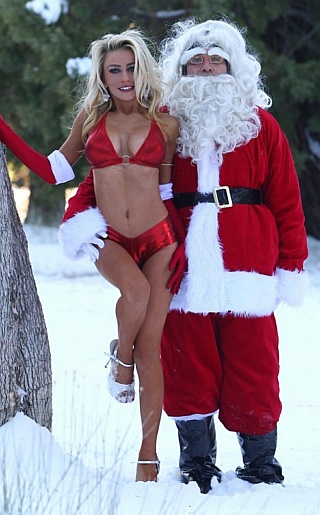 Hey Hey Hey!!! Happy Holidays!! Yeah, it's the Lance Man back from a wonderful Christmas vacation day and ready to get back to showing you awesome pictures of your favorite celebs in sexy bikinis!! I hope Santa was good to you as he was to me.
Ok, gracing the pages of CBG for the first time is future drama queen, Courtney Stodden. She looks much older than 17 yrs old in her pictures here with Santa. Maybe it's because her hubby is 51 yrs old and she's just mature for her age. She's wearing a bright red Santa's helper bikini in the snow. Oh boy it has to be freezing out there but anything for a promo! Courtney lists herself as a model, actress and singer so keep your eyes open for more from her.
Well, it's time to pass this over to Ms. Jenny Bikini. She keeps going around saying that soon she'll be a "Mrs.", oh yeah but not yet Jenny. We live in the Hollywood world and anything can happen between now and your wedding and who knows, it might not even last 72 days. But I hope for her nervous breakdown sake it does. lol…just teasing Jenny! Ok, talk soon and keep enjoying the holidays because I am! PEACE!!