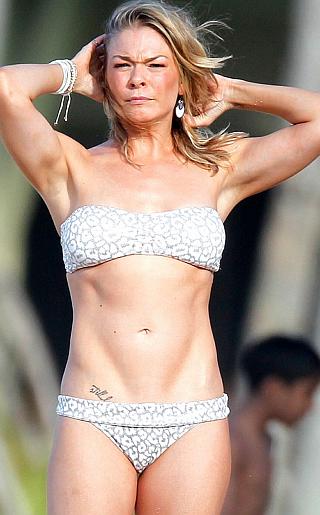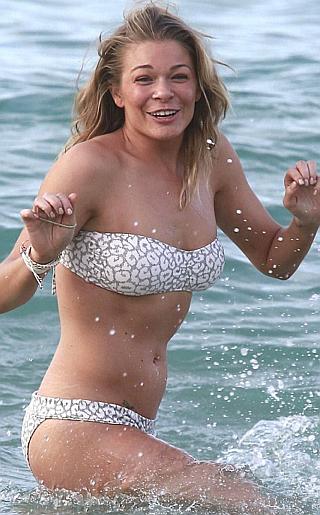 Happy Valentine's Day to all the lovers out there. I hope that you get what you want today and for the entire weekend if you get my drift.
LeAnn Rimes gives a serious look while vacationing in Hawaii in one picture but then shows off her pretty side splashing around in the ocean. Her slender figure is outstanding in a white two-piece bandeau bikini. She keeps it that way for her hubby Eddie Cibrian (we don't care about pictures of him). LeAnn looks more confident about herself and more at ease. She's been out singing and she says that it makes her feel whole again. That's great!!
Alright dudes and dudettes, it's time to pass you over to Mrs. Jenny Bikini (see I didn't forget the Mrs.)…she is always saying around the office that she's Mrs., she's Mrs., she's Mrs., oh boy!! Anyways…this weekend my buddies, Vinnie Lasagne, Pauly Meathead and Tony Fish and I are going fishing and I can't wait. It's relaxing and I love just hanging out with some beers catching some fish and frying them up. So make sure you do something fun too and until next time remember to NEVER bring home any strays and PEACE!