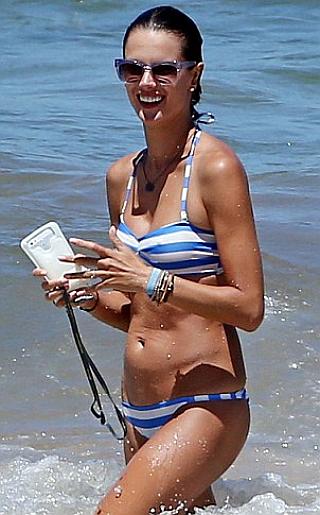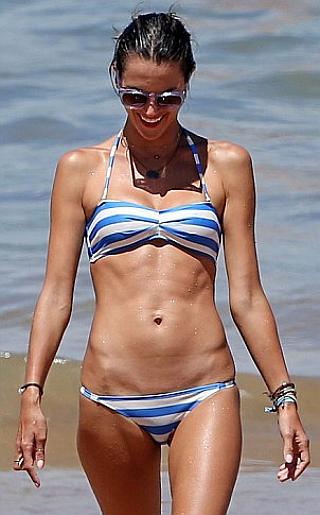 Hey hey hey!! Oh yeah, it's me Mr. Lance Man back from a spectacular weekend with my special buds Tony Fish, Vinnie Lasagne and Pauly Meathead. Ok, yeah we worked out all of those issues with our new place The Monster Bikini and now everything is on track like we all want. I get the cougars, Tony gets the redheads, Pauly gets the blondes and Vinnie gets to run around after college sorority girls all day long. As long as we don't step on each other's toes, everything is perfect. Inviting girls over to the house is boring now so we're venturing out again and this week we're going to jet set to NYC and never sleep there. Take in a few shows, eat some expensive food and experience the change of season since that never happens in Florida. I'll give you all of the details when we get back…but for now…on with the sexy bikinis!!
Starting off this week with pictures of supermodel Alessandra Ambrosio who looks stunning in anything she puts on.
She's been hitting the beach on the daily in an array of colorful bikinis this past week.
Alessandra Ambrosio paraded her stunning physique in a blue and white striped two-piece as she vacationed in Maui on Sunday. This shows off why she's one of the hottest and most in-demand supermodels in the world. Wow check out those abs!