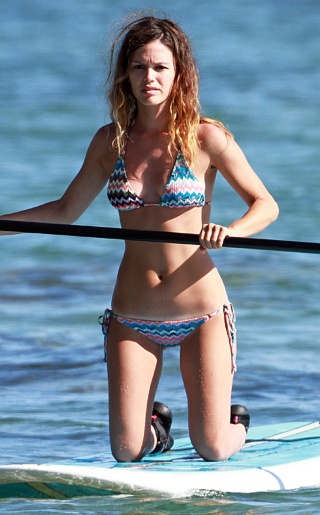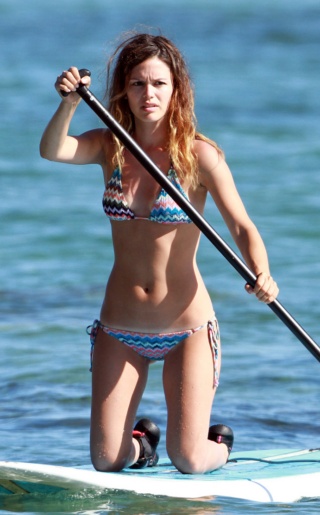 New to CBG is American actress, Rachel Bilson. She's seen here frolicking around in the ocean wearing a super sexy 70's style string bikini. If you don't know who this cutie is, she's best known for her role on the tv drama "The O.C.". She's 29 years old and has starred in a few movies like "Jumper" and "New York, I Love You". Yeah, stuff nobody goes to see.
So she's fairly new in her career and of course the better roles go to actresses that have been around. Hopefully Hollywood doesn't wear her out or make her very bitter because there are tons of young starlets and who knows how they get the roles. There is such a thing as the casting couch, you know.
Ok, it's time for the Lance Man to head out. I'm so looking forward to spending some time with Bambi and Barbie. How many dudes do you know that has twin girlfriends? I consider myself very lucky and am going to start treating them much better. I must say that they are very talented and creative in our relationship which I appreciate greatly (smile). Enjoy your week and don't do anything I would do….PEACE!