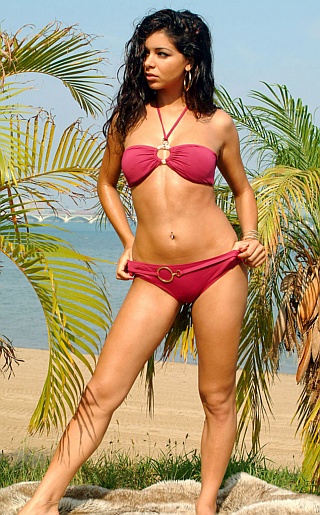 Here's more of sexy Miss USA Rima Fakih posing in a hot bikini. One thing that I liked about this girl is how genuinely sweet she is and she's kind of smart too. When they asked her a question, she didn't wobble her head and give up some stupid answer.
But the best part about her was when she walked out in that super hot bikini on stage. I think half of the guys fell off their chair. She rocked it with style and sass and attitude like she was a high fashion runway model which is probably what got her the crown.
I hope to see her on tv or something. Put her in a show where all she does is sit around wearing a bikini, that would be one of my favorite shows. I'll tell my people to call her people…let's make this happen…..Next…..
Photo Credit: Bauer-Griffin