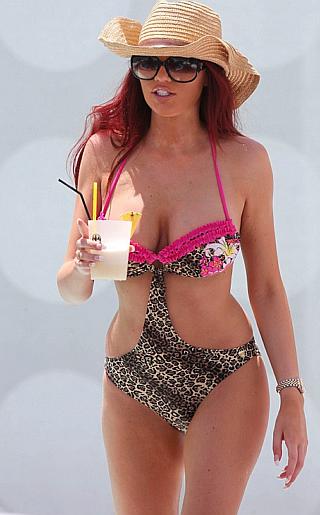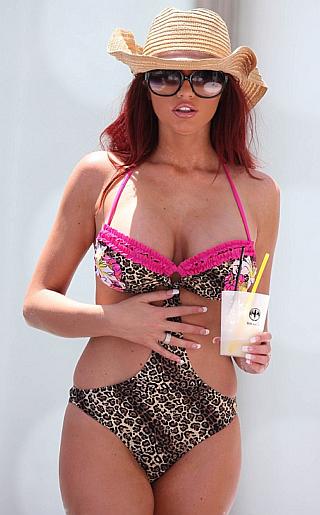 It was all about rest and relaxation for 24-year-old, Amy Childs, sipping on a delicious cocktail as she soaked up the sun. It was a welcome break for the hard-working reality TV star, whose career continues to soar.
The beautician strutted her stuff in a quirky leopard print monokini, which featured generous cut-outs meaning her trim figure was on full display. She topped her swimwear attire with a straw cowgirl hat, dark sunglasses and a watch that completed her fashionable look.
She's really curvy and that's what us guys like.
Curves…waves…so many that you kind of get dizzy!