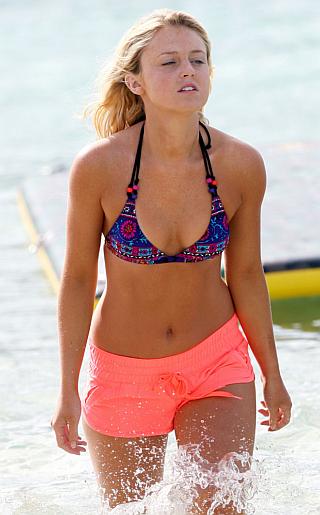 Hey everybody, I thought I'd give another run to pretty actress Lorraine Nicholson. It's just so weird how much she looks like her dad, actor Jack Nicholson.
We never see her in interviews on tv or anything and I would really like to know what her personality is like. I would only guess since her dad is famous, that she's a rich kid and hangs out with all the other celebrity offsprings.
I sometimes wish I was a celebrity offspring. I'd be so naughty.
Photo Credit: PacificCoastNews