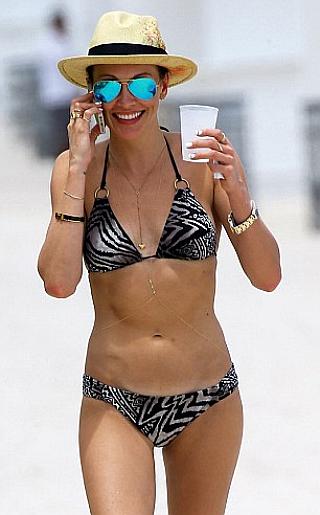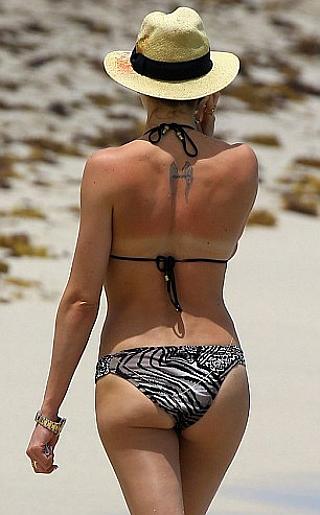 Katie Cassidy has been living it up beachside while on vacation in Miami.
The 27-year-old actress paraded her stunning figure in yet another bikini on Thursday – this one emblazoned with black and grey zebra stripes.
The Gossip Girl star frolicked in the crystal blue waters, showing off her long slender limbs and washboard abs.