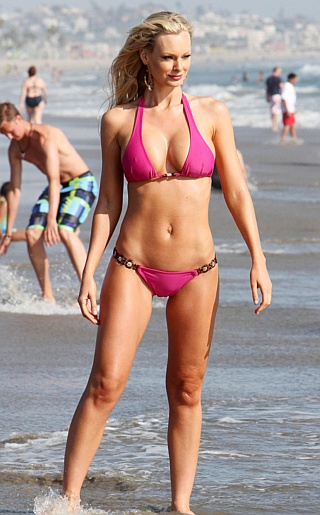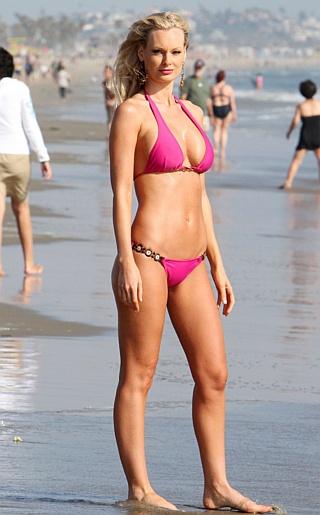 I thought we'd go out with a bang this weekend with a picture of hot aussie super model Sophie Turner.
Isn't she looking so delicious on the beach in her sexy pink bikini. I'll have to admit those modeling agencies knew what they were doing when they hired her for the job.
She has the perfect body and I mean perfect from top to bottom. I can tell she's had some upper body enhancements but they look good and proportioned.
I've got my eye on you Miss Turner, and on that note, it's time to sign off for the weekend. Have a great weekend every one and don't bring home any strays named Jenny Bikini. Peace!!
Photo Credit: PacificCoastNews