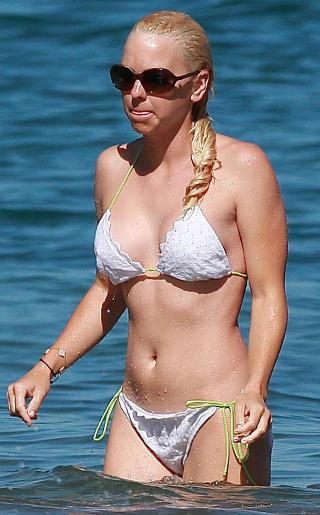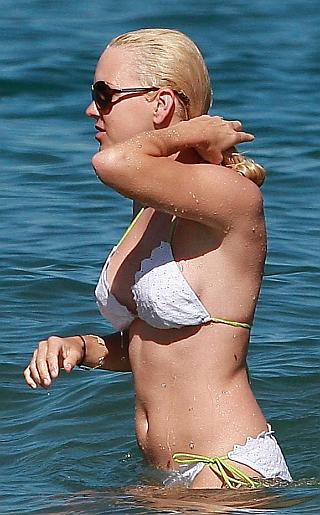 American actress Anna Faris, age 33, looks great in her bikini. One thing I like about her is that she can do almost any kind of acting work and blend in very well.
She was in The Hot Chick (2002), Lost in Translation (2003), and My Super Ex-Girlfriend (2006). In 2008, she had a starring role in The House Bunny, for which she earned an MTV Movie Awards nomination. I've seen all those movies and I can't really remember her in it and that's what I like.
I don't think she keeps it real in the upper region. If you look closely on the side, no woman's chest stands up like that. Some of them like to get small implants just so it doesn't look so obvious and I think that's what she did. Oh well, that's her business and I still like her.
Photo Credit: Flynet