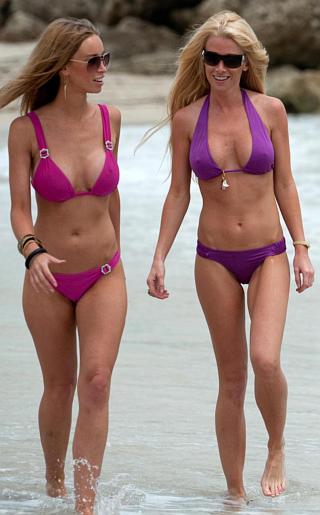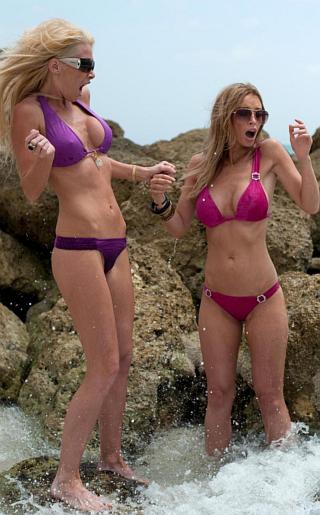 Hey you guys it's the Lance Man! Glad to be back and I know you missed me.
Well, I thought I'd give you a tingle with these pictures of Lauren Pope and her friend in sexy bikinis at the beach.
It's just so lovely how they scream when the water sprays all over their bodies. Both look really hot in their bikinis and as you know, I'm a sucker for bffs.
Photo Credit: Flynet