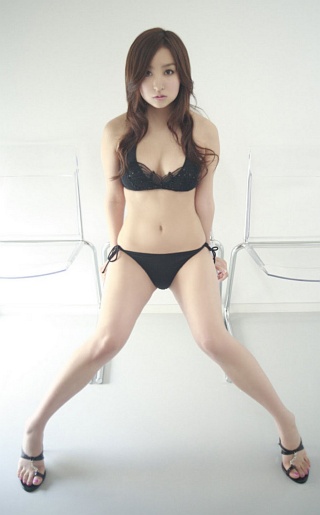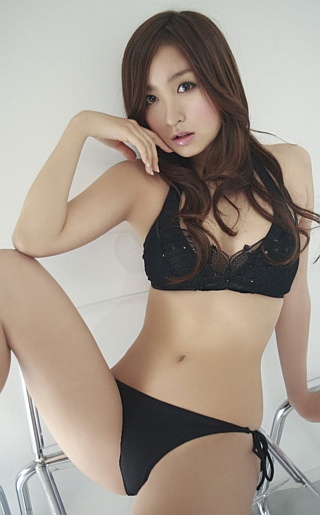 What's up beautiful people! It's your man The Lance Man back from another hot weekend and yes it was hot. Oh it was better than hot, it was scorching hot and I'll tell you all about it.
But first, let's travel to the Eastern part of the world and check out these pictures of Aya Kiguchi. She was born October 11, 1985, is a gravure idol and tarento from Kanagawa Prefecture, Japan. She works with the Platinum Production agency. She has appeared in the television drama adaptation of Rookies, the film adaptation of Fujoshi Rumi, and most recently was the lead in RoboGeisha.
So basically she's a Japanese starlet that's up and coming. She's cute and looks really hot in her bikini. I've never been to Japan but would love to go. I just want to taste the Japanese food over there to see how different and authentic it is from the Japanese food over here.
So, about my weekend. Well I mentioned that my buddy Stooge told me that he had a surprise. Boy did he! He showed up at my place this weekend with blonde bombshell twin babes just for me! I always knew Stooge was my man but he really came through this weekend. One of them was named Bambi and the other was named Barbie. Check this! They were about 6 foot, 40-24-32 and stacked to the max! We hung out for Halloween and then when midnight came we all headed out back to my place for a crazy romp. Oh did I mention that Stooge had twin brunettes for himself! They were named Dangerzone and Dangerous. So you know we were in heaven! The party just stopped about 10 minutes before I came to work today so I'm a little tired. Of course, I'm going to hook back up with the twins this weekend and will let you know if we do anything really freaky! Oh life is good!!!
Photo Credit: Oke Celeb News