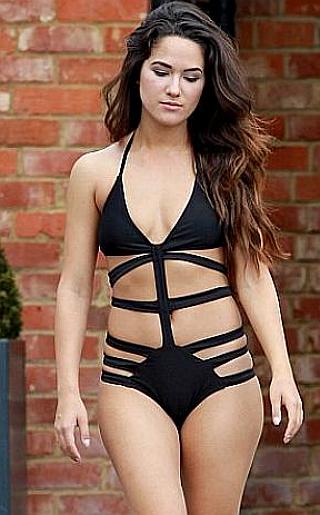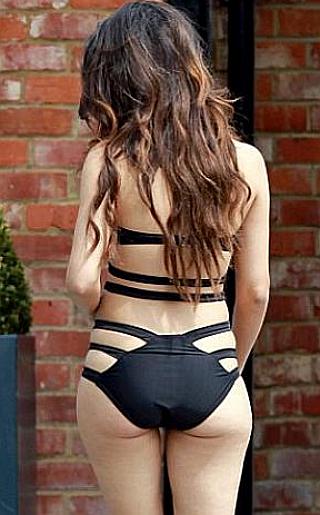 The former Playboy model, 23, showed off her slim figure in a cut-out swimsuit as she enjoyed a weekend away with her boyfriend on Saturday.
She looked deep in thought and was probably thinking about how she was going to impress in her next stunning and sexy skimpy bikini!
Alright dudes and dudettes, it's time to pass you over to Mrs. Jenny Bikini who swears that she is a better bikini poster than I am but I beg to differ. I have the heart for it although she does have some passion. Well, as it stands, my buddies, Tony Fish, Vinnie Lasagne and Pauly Meathead and I are going to head back to NYC for this week to tie up some loose ends. Seems like Tony Fish came across a stray that we told him to leave alone but he just couldn't do it. So we're all going back for moral support so he can basically (yeah dump her) let her down easy. Plus we can party in the clubs some more! Just remember that you are genuine and unique and until next time PEACE!!