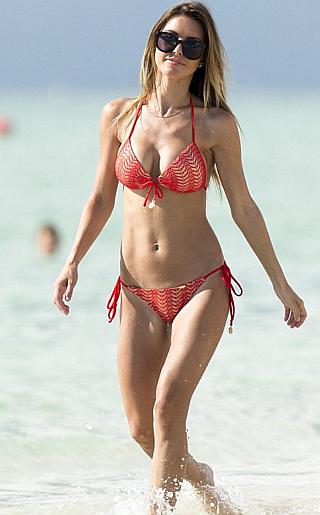 As host of lifestyle series 1st Look, single-again Audrina Patridge has things to do and exciting places to see.
The former star of The Hills set her sights on the clear warm waters of Miami Beach, Florida to film a segment of 1st Look on Tuesday.
Audrina, 29, who broke up from her boyfriend of five years Corey Bohan in late July, certainly wasn't lacking for attention as she pranced around shore in a two-piece red knit swimsuit.
Oh, poor Audrina, you can cry on my shoulders.