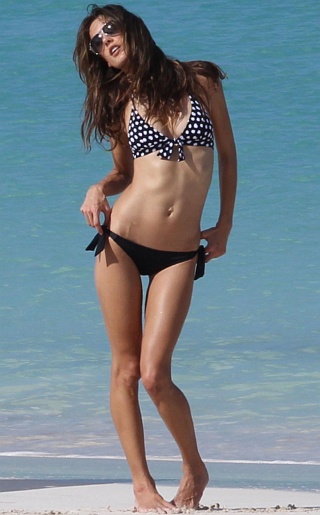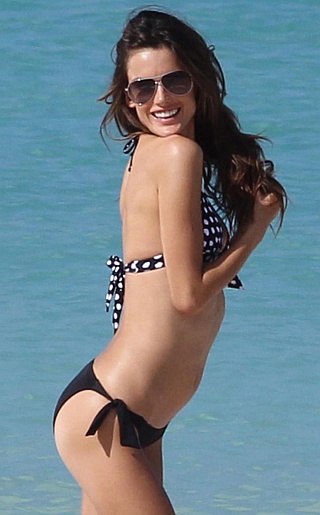 Oh boy, it's great to be back at work where I feel so safe! Yeah that stalker chick started asking some of my friends more questions about me and I heard she went to see a wedding planner. For what? What a loon tune! That's why I find solace in gossiping about celebs! Oh sure the Lance Man gets scared, of course. I'm not just good looking.
So, let's get started with these awesome pictures of my favorite model Alessandra Ambrosio. She's looking really hot in a sexy black and white polka dotted bikini. There is just something about the body on this hot and sultry babe that drives me wild. I could stare at her for hours and hours.
I don't care if she's high maintenance or not, I'd spend a week's salary taking her out on a date. Then hopefully she can pay for the ones after that. LOL, just kidding.
I saw her at a party one time. She was too far across the room and surrounded by people for me to go over and talk to her but the next time I see her, I won't hesitate to give her my card or something, just so she knows I'm alive.
Photo Credit: Fame