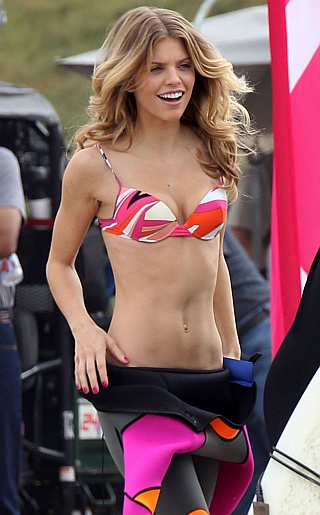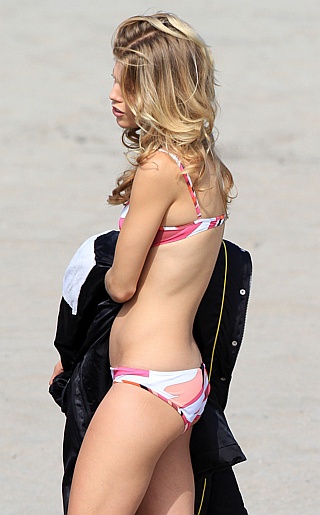 Here's the very beautiful AnnaLynne McCord looking awesome in a very colorful bikini. I'm a big fan of hers and really want to see her in move stuff. TV, movies, stage, I don't care. What she needs is a reality tv show, yeah, that would be so cool.
The AnnaLynne McCord Bikini Show where all she does is walk around in sexy bikinis talking about nothing. I'd watch that show. See, the producers of these shows don't really pay attention to what guys want. We could care less about drama and content, we want to see hot bodies in sexy bikinis and that's it. Give us what we want and your ratings will soar!
Now that I've given out a trade secret, it's time for the Lance Man to get on the next flight to Vegas. I'm meeting this hot chick I met on the internet and I hope that she looks like her picture. I was going to Vegas to hook up with my buddies and told her to meet me out there. Keep your fingers crossed and I hope this one doesn't turn out to be another stalker babe. I'll let you know what happens! Up next is the very "genuine" Jenny Bikini who loves gossiping about celebs in bikinis. So, until next time, PEACE!
Photo Credit: PacificCoastNews