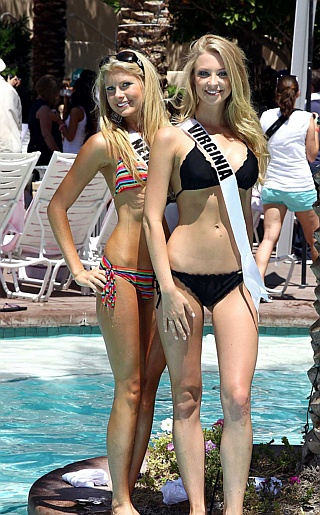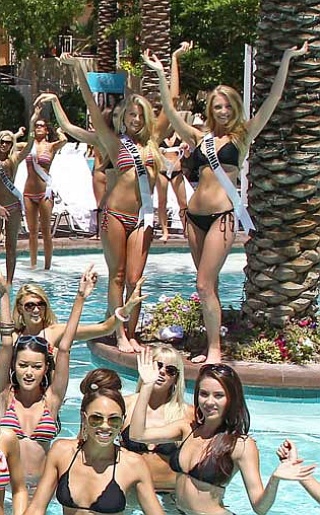 Hey it's the Lance Man back from a wonderful weekend to romance you with the hottest pictures of your favorite celebrities in sexy bikinis!
Let's start out with more pictures of the beautiful Miss USA Contestants in bikinis. This time they're at a pool party dancing around and having fun getting sweet bikini tans. In these photos are Miss New York in a beautiful rainbow colored binki and Miss Virginia in lovely black bikini. They're striking lovely poses for their respective states and adoring fans. The other photo shows even more ladies and contestants wearing eye catching bikinis.
Wouldn't you just love to be there? I know that the Lance Man would have been in total heaven surrounded by all of those lovely women. Good luck ladies.
Photo Credit: WENN