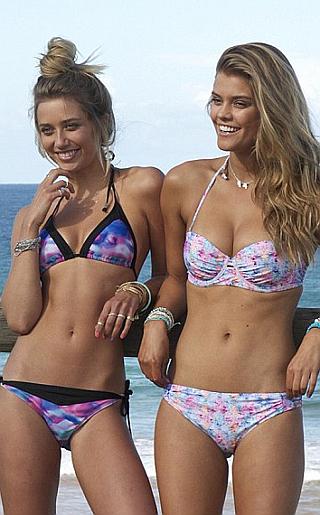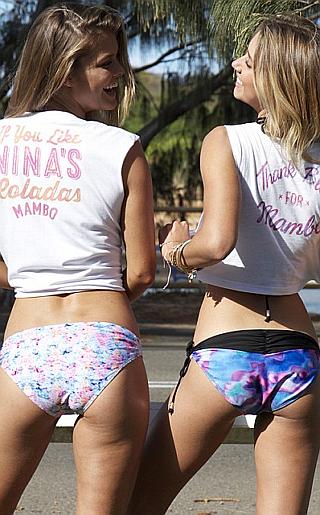 What a super treat! Sports Illustrated model Nina Agdal models a colourful pink floral bikini alongside Caitlyn Paterson stunning us in a tye-dyed pink and purple bikini with black trim during swimsuit shoot.
Both models appear as if they spent their entire lives at the beach Down Under, as they showed off their incredibly tanned and toned physiques.
Nina Agdal pulled on a white cropped T-shirt especially created for the great Dane that read, 'If you like Nina Coladas Mambo' and Caitlyn Peterson sported hers that read, "Thank Blog for Mambo". Both were so alluring.
Ok, dudes and dudettes, yes the move is still on. My buddies Tony Fish, Vinnie Lasagne and Pauly Meathead and I are moving in together and will mostly like get settled in by the next time I post and we are so excited. First about living together and second about all of the freedom we will have with the ladies. We'll each have our own bedroom (6 in all) which means we can either have 3 spare rooms for guests and other adventures. I will fill you in on all the details. So until next time PEACE!!