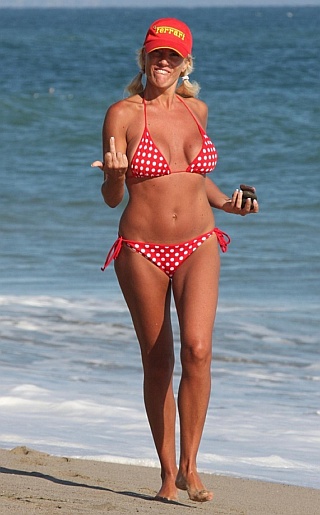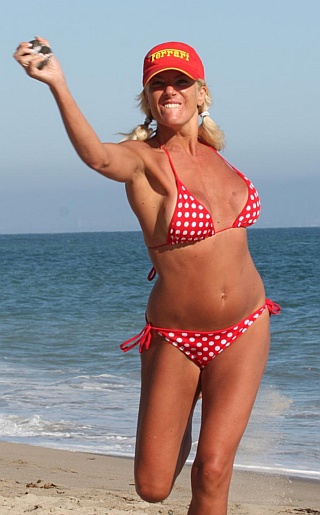 Raise your hand if you love the Lance Man!! Raise them high!! Yeah, that's right!! Ok, peeps, let's get started with some frisky pictures of actress Angel Illiana Fischer. I like a girl with spunk and that's exactly what she has.
She started modeling at 16 for runway and department stores. Her Puerto Rican/German mixture and fluency in Spanish gave her versatility and talents that she has been capitalizing on.
I think she's a cutie pie and looks really cool in a red and white polka dot bikini. Polka dots are my favorite. To me, she's like the new Anna Nicole Smith, right? I think we are going to hear a lot from this wild babe.
Alright, it's time for me to pass the reigns over to the lovely Jenny Bikini. My drama situation hasn't really changed much. Although I'm back on good terms with Barbie and Bambi, Brittany is stalking me. Barbie and Bambi are threatening to do crazy things to their little sister but I won't let them. It's just a crush and I think it will run it's course. I'm an old man to her and maybe she's just infatuated with an older guy that her sisters are dating. We'll see….ok….don't get too drunk and bring home any strays like I always seem to do…PEACE!!