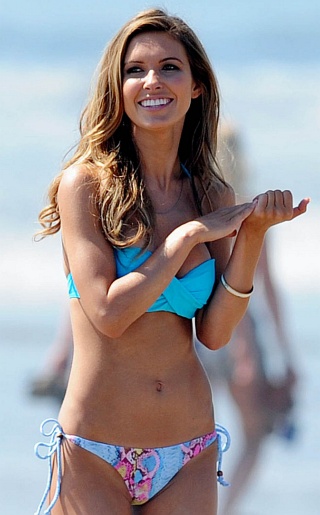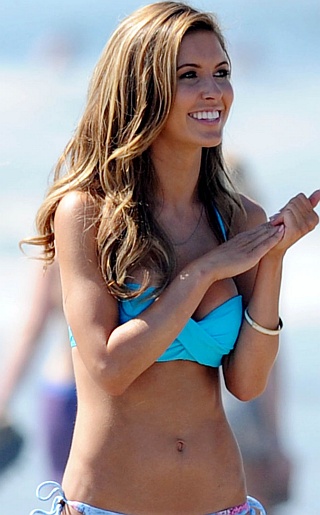 Hey Hey Hey all of you awesome Celebrity Bikini Gossip fans! It's the Lance Man back to delight you with the most drooling pics of sweet and sexy celebs in skimpy bikinis! My life is so filled with drama and you will not believe what's happening in my life.
I'll tell you all about it after these pictures of the very hot Audrina Patridge in a totally totally – did I say totally – SUPER HOT bikini! I love her smile and the way that she fills out a swimsuit. She's starring in her own reality TV show with her mom. That sounds very exciting because you know how most daughters and moms fight. I plan on watching and really hope she graces us with lots of bikini scenes.
To keep this short and simple, well you know I have two twin girlfriends, Barbie and Bambi and a best friend Tony Fish. Turns out that my girlfriend Barbie cheated on me with Tony Fish and is now pregnant. Well it seems like Bambi wants to get pregnant too. But not by me. She wants to get pregnant by Tony Fish. She says that she and her sister always do the same things. Needless to say I'm in shock. So she's asked for permission to use Tony Fish's sperm to make a baby. I really care for both of these ladies but my mom is telling me to take my loses and drop them both. I just might do that. I can't go around taking care of Tony Fish's children. Sure, he's my best friend but come on!!! This is one big mess. You really have to laugh about this craziness and that's what I'm gonna do. LOL to the 2nd power!